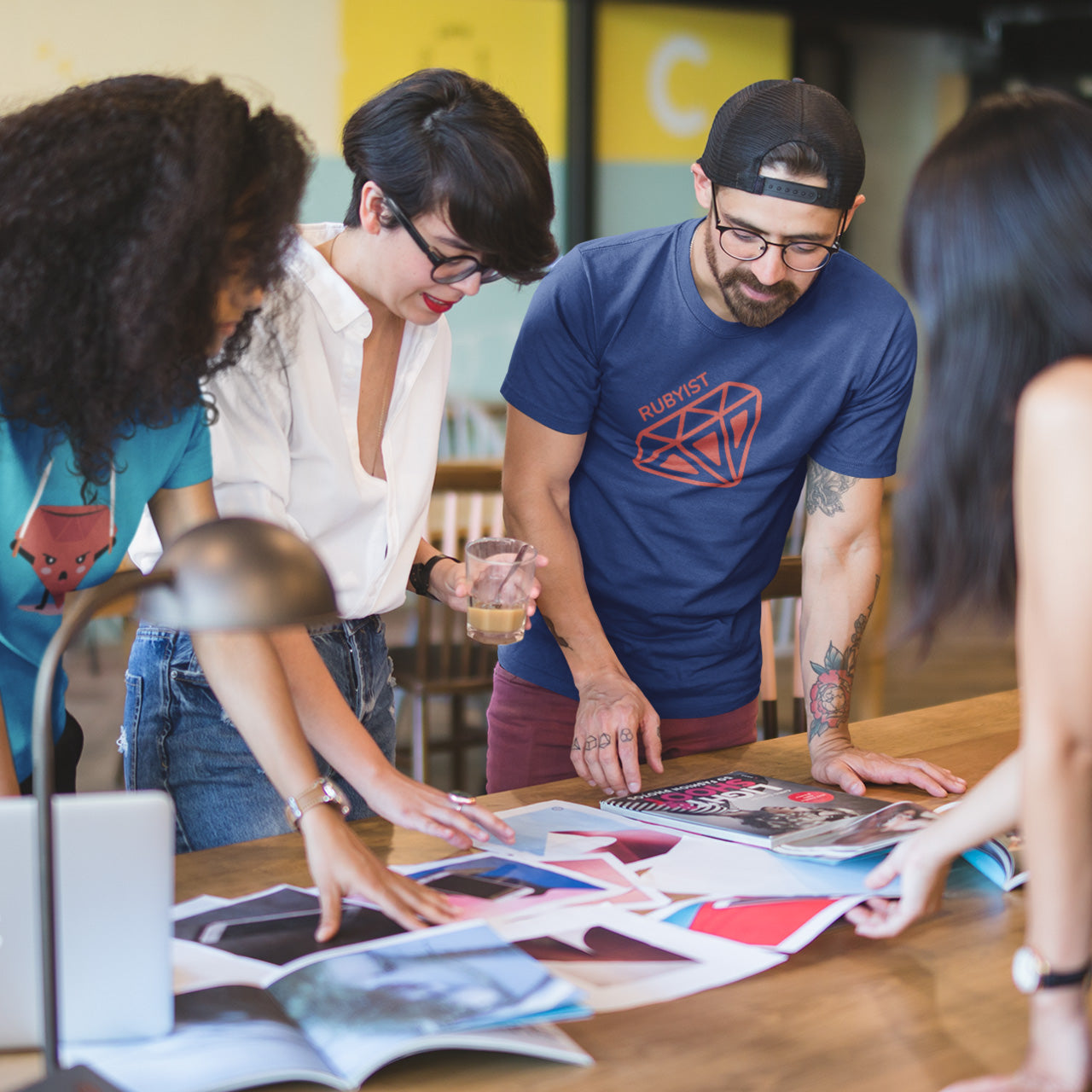 Custom Swag for your Organization
Looking for some incredible custom merchandise to support your brand, organization or conference? You're in the right place! PopRuby can custom-produce any of the items you see on our site, including premium t-shirts, socks, fleece, totebags, and much more. Need some custom artwork designed? We can do that too. In fact, we can handle any part of the process, from design to production to fulfillment.

To get started, just email support at popruby.com and tell us a little about what you'd like to make. One of us will get back to you as soon as we can!

Frequently Asked Questions
Can you create a new design for us?

Yes! Just send us an email with your ideas and we'll start brainstorming on how to make the perfect design.

Can you do more than just t-shirts?

Yes, we can print all kinds of things like hoodies, drinkware, totes, backpacks, you name it.

How many products can you deliver to us?

There's virtually no limit. No order size is too small or too big. We can ship anywhere in the world.

Can I add my team member's name?

Not at this time. We're working on some plans to be able to customize each item so please check back.
Send us a message with your needs and we'll get back to as soon as possible.